AUSTIN, Texas — In November, Americans celebrate National Native American Heritage Month (NNAHM). This celebration is in honor of the significant contributions first Americans have made to the formation and achievements of the United States of America (US).
This observance has its origins as American Indian Day, started by Dr. Arthur C. Parker, of the Seneca Nation. The day was expanded through grassroots efforts until in 1990, when President George H.W. Bush approved a joint resolution naming November as Native American Heritage Month. America's Native People have been honored in November through a formal proclamation that has been issued annually since 1994.
Goodside Health proudly celebrates National Native American Heritage Month by honoring change-makers who paved the way and continue to inspire us.
Discover Five Inspirational Change-Makers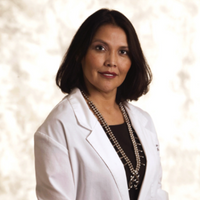 Dr. Patricia Nez Henderson
Dr. Patricia Nez Henderson (b 1965) is a member of the Navajo Nation. She was the first Native American woman to graduate from Yale University School of Medicine. Dr. Henderson graduated with a degree in biochemistry, then earned her Master of Public Health from the University of Arizona. She went on to attend medical school and was honored with the inaugural Patricia Nez Award, which recognizes graduates of Yale University School of Medicine committed to improving the health of American Indians. Dr. Henderson serves as president of the Society for Research on Nicotine and Tobacco (SRNT) and works to effect policy change around tobacco use amongst Indigenous People. She lives in South Dakota and heads the Black Hills Center for American Indian Health along with her husband, Jeffrey A. Henderson, M.P.H., M.D., an internist who a member of the Lakota Sioux.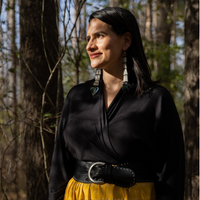 Peggy Flanagan
Peggy Flanagan (b 1979) is a member of the White Earth Band of Ojibwe. In 2004, she became the first Indigenous person to be elected to the Minneapolis School Board. She continued her trailblazing career and currently serves as a Lieutenant Governor for Minnesota. This makes her the country's highest ranking Native woman elected to executive office, and the first Indigenous person to be elected to executive office in Minnesota's 162-year history. In her time as a legislator, she has worked to increase funding for education and health care, and she has also pushed for reforms to the criminal justice system.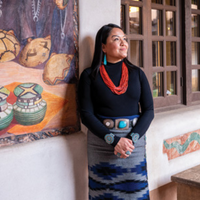 Lashawna Tso
Lashawna Tso (b 1987) is a member of the Navajo nation and originally from Smoke Signal, Arizona. She earned a bachelor's degree from Arizona State and a Master of Public Administration from Grand Canyon University. After university, Tso was a Legislative Staff Assistant for the Navajo Nation. She more recently served as Chief of Staff for Speaker Seth Damon under the 24th Navajo Nation Legislative Branch for New Mexico. In May 2022, she was appointed Executive Director for the Navajo Nation's Washington D.C. office. Her first-hand experience growing up in rural tribal lands fuels her passion for representing the Navajo Nation and working to provide educational equity for Native students.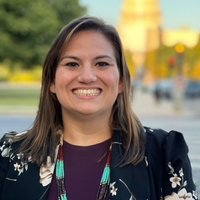 Francys Crevier
Francys Crevier is an Algonquin woman who currently serves as the CEO of the National Council of Urban Indian Health (NCUIH), a nonprofit organization that works to improve the health and wellbeing of American Indians and Alaska Natives living in urban areas. Crevier has dedicated her career to improving urban Indian health care, and under her leadership, NCUIH has made significant progress in expanding access to care and services for this underserved population. In addition to her work with NCUIH, Crevier serves on the board of directors for the National Indian Health Board and the Indian Health Service Tribal Advisory Committee.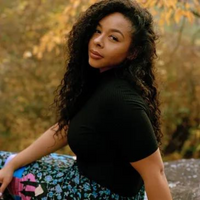 Sutton King
Sutton King (Nāēqtaw-Pianakiw, which means "Come First Woman" in Menominee) is a descendant of the Menominee and Oneida Nations of Wisconsin. King is an Afro-Indigenous activist, researcher, educator, and businesswoman. After college, she held the role of Tribal Program Specialist and Research Coordinator for the first simulation project that trained law enforcement officials to engage with tribal youth. She is the Chief Impact Officer for Journey Collab, a biotech company seeking to shift the narrative around the use and development of psychedelic drugs. She also co-founded the Urban Indigenous Collective to provide healthcare to the Native Community without the interference of historically disparate infrastructures in traditional healthcare. King also created Shock Talk, a tele-behavioral app that connects Native people to Indigenous and Native therapists. She is committed to ensuring that Indigenous people have a strong voice in the fight for health equity.
Goodside Health is committed to honoring diversity and promoting equity in the workplace and beyond.
About Goodside Health
Goodside Health is advancing the delivery of pediatric care by partnering with communities to provide access to physical health, mental health, and telehealth services at school, at home, and in the clinic. Relentless advocates for expanding access to care and promoting health equity, Goodside Health leverages a Whole-Child Approach to care and lives our mission of closing gaps in children's healthcare through innovation and execution. To learn more about Goodside Health, please visit www.goodsidehealth.com.
SOURCES:
https://cfmedicine.nlm.nih.gov/physicians/biography_147.html
https://mn.gov/governor/about/peggyflanagan/
https://www.msn.com/en-us/news/politics/lashawna-r-tso-appointed-to-serve-as-the-new-executive-director-for-the-navajo-nation-washington-office/ar-AAWQ5Tk
https://ncuih.org/about/staff/
https://urbanindigenouscollective.org/leadership