AUSTIN, Texas — Each year, Americans celebrate Hispanic Heritage Month (HHM) from September 15 to October 15 by honoring the contributions of Americans of Hispanic and Latino ancestry. Originally observed as Hispanic Heritage Week in 1968 under President Lyndon B. Johnson, it was later expanded into a month-long celebration and enacted into law in 1988 during President Ronald Reagan's administration.
Hispanic Heritage Month is split between two months to encompass many dates of importance that are celebrated in Latin American countries. Costa Rica, El Salvador, Guatemala, Honduras, Nicaragua, Mexico, and Chile celebrate their independence days during Hispanic Heritage Month.
Goodside Health proudly celebrates Hispanic Heritage Month by honoring change-makers who paved the way and continue to inspire us.
Discover Five Inspirational Change-Makers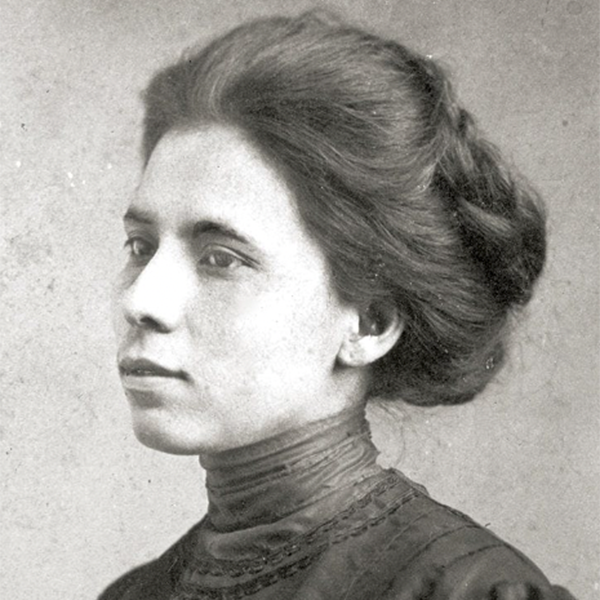 Jovita Idár
Jovita Idár (1885–1946) was born in Laredo,Texas, and was a Mexican-American journalist, activist, and suffragist. In 1916, she co-founded El Menudo, the first bilingual newspaper in the United States. Throughout her career, Idár was an outspoken advocate for the rights of Mexican Americans and women. She helped to establish the League of United Latin American Citizens (LULAC), one of the oldest and largest Latino civil rights organizations in the country. In her later years, she volunteered in a hospital as a translator for Spanish-speaking patients and started a kindergarten for children in her area.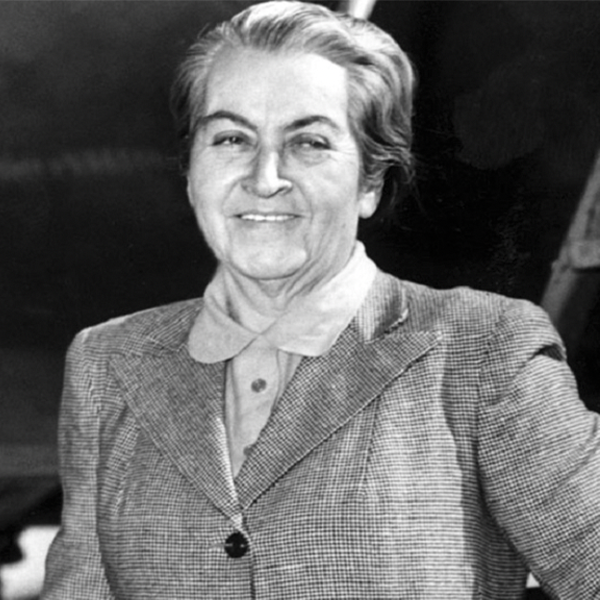 Gabriella Mistral
Gabriella Mistral (1889–1957) was a Chilean poet and diplomat who was the first Latin American author to receive the Nobel Prize in Literature. She published her first book of poetry in 1914, the critically-acclaimed Sonetos de la Muerte (Sonnets of Death), which brought her critical acclaim. In 1923, she was appointed as Chile's consul to Lisbon and later served as consul to Madrid and Naples. During her time as a diplomat, Mistral continued to write and publish poetry, and advocate for the rights of women and children. In 1945, she was appointed as an honorary delegate to the United Nations Educational, Scientific, and Cultural Organization (UNESCO).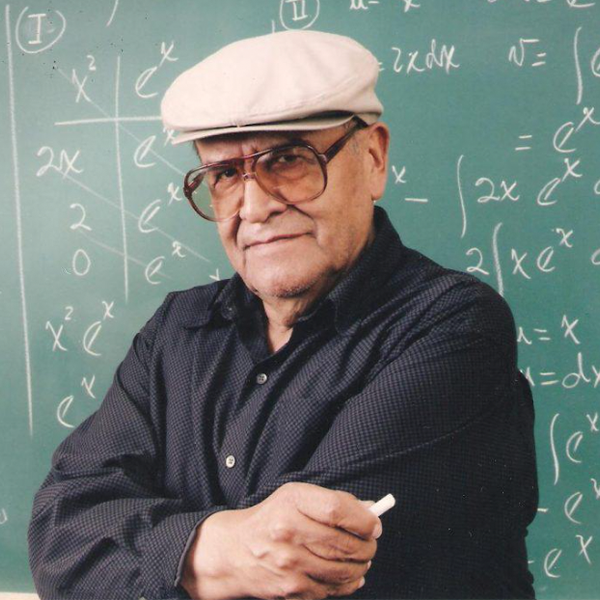 Jaime Escalante
Jaime Escalante (1930–2010) was a Bolivian-born educator who emigrated to the United States in the 1960s. After a brief stint in the army, he enrolled in Normal Superior in La Paz, earning his degree in education. He was offered a job teaching physics due to his obvious talent in mathematics and the need for physics teachers. He then moved to the United States, becoming a high school math teacher in East Los Angeles, and guided the school's first students to pass advanced placement tests. His life story was documented in the 1988 film Stand and Deliver. Escalante earned many awards throughout his life including the 'Presidential Medal for Excellence in Education and in 1999 was inducted into the 'National Teachers Hall of Fame'.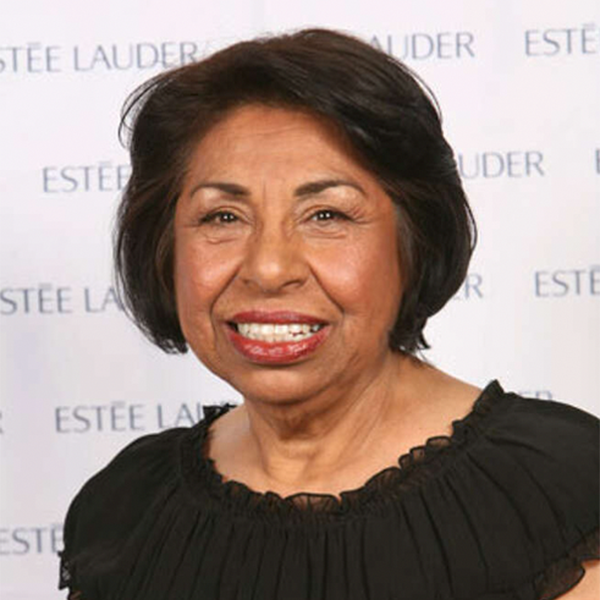 Sylvia Mendez
Sylvia Mendez (b 1936) is best known for her role as the catalyst that led to the desegregation of schools in California. This landmark decision paved the way for the desegregation of schools across the United States. In 1947, she and her family were denied admission to a "Whites Only" school in Westminster, California. Mendez's parents filed a lawsuit against the school district, and in 1952, the case went to the Supreme Court of California. The court ruling stated that it was unconstitutional to segregate schools based on race. Mendez enjoyed a 30-year career as a nurse and is a nationally recognized speaker on Civil Rights. She has received numerous awards and honors for her work, including the Presidential Medal of Freedom, presented to her in 2011 by President Barack Obama. Her family was commemorated on the 60th anniversary of the case with a stamp from the United States Postal Service.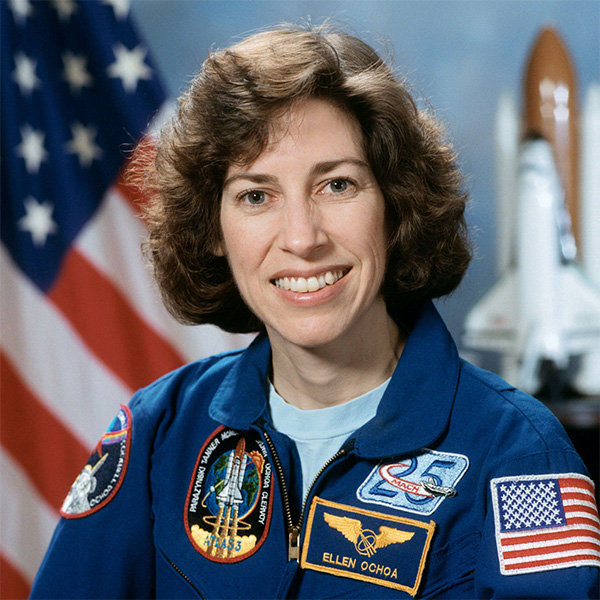 Ellen Ochoa
Ellen Ochoa (b 1958) is a veteran astronaut who served as the 11th director of the Johnson Space Center (JSC). She was the first Latina astronaut in space, JSC's first Hispanic director, and its second female director. She received a bachelor's degree in physics from San Diego State University and a master's degree and a doctorate in electrical engineering from Stanford University. In 1993, she completed her first spaceflight aboard the Space Shuttle Discovery. As an astronaut, Dr. Ochoa flew on four space shuttle missions and logged nearly 1,000 hours in space. She has received numerous awards including the Distinguished Service Medal and the Presidential Distinguished Rank Award. She has six schools named after her and in 2013, she was inducted into the National Women's Hall of Fame.
Goodside Health is committed to honoring diversity and promoting equity in the workplace and beyond.
About Goodside Health
Goodside Health is advancing the delivery of pediatric care by partnering with communities to provide access to telehealth, mental health, and well-care services at school, at home, and in the clinic. Relentless advocates for expanding access to care and promoting health equity, Goodside Health leverages a Whole-Child Approach to care and lives our mission of closing gaps in children's healthcare through innovation and execution. To learn more about Goodside Health, please visit www.goodsidehealth.com.
SOURCES:
https://www.biography.com/scholar/jaime-escalante
https://www.encyclopedia.com/people/social-sciences-and-law/political-science-biographies/jaime-escalante
https://www.nobelprize.org/prizes/literature/1945/mistral/biographical/
https://www.britannica.com/biography/Gabriela-Mistral
https://www.biography.com/news/sylvia-mendez-school-segregation-fight
https://www.nasa.gov/centers/johnson/about/people/orgs/bios/ochoa.html
https://www.womenshistory.org/education-resources/biographies/jovita-idar
MLA – Alexander, Kerri Lee. "Jovita Idár." National Women's History Museum. National Women's History Museum, 2019. Date accessed.