AUSTIN, Texas — This June marks the 53rd annual celebration of Pride Month, or Pride for short, in the United States. Pride is held annually in June in remembrance of the Stonewall Riots. On June 28, 1969, police raided a gay club called the Stonewall Inn in New York City. The raid turned violent, and the incident sparked a series of protests and riots that lasted for several days. The Stonewall Riots are widely considered to be one of the major catalysts for the gay rights movement in the United States.
Pride celebrations are now held annually in cities around the world. The acronym LGBTQIA+ stands for Lesbian, Gay, Bisexual, Transgender, Queer/Questioning, Intersex, and Asexual. Pride Month observances include parades, picnics, concerts, and many other events that focus on celebrating the diversity of the LGBTQIA+ community. It is a time to stand together against discrimination and to honor the resilience of those who have faced injustice due to prejudice as members of this community.
Goodside Health proudly celebrates Pride by honoring change-makers who paved the way and continue to inspire us.
Discover Five Inspirational Change-Makers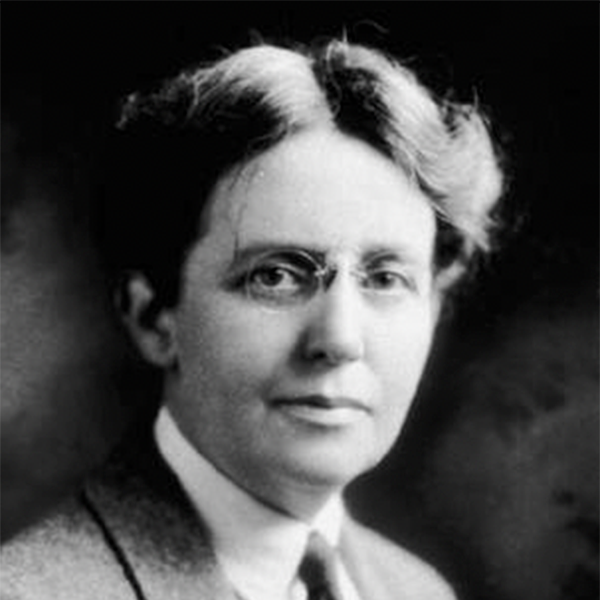 Sara Josephine Baker, MD
Sara Josephine Baker, MD (1873 – 1945) was an American physician who made significant contributions to the fields of public health and pediatrics. Dr. Baker studied medicine at the Women's Medical College of Pennsylvania, and after graduation, she began her career as a physician at the Women's Health Protective Association. In 1902, she was appointed director of the New York City Bureau of Child Hygiene. While living in New York, she joined Heterodoxy, a feminist discussion group. It was considered so radical at the time they had to change locations weekly to avoid persecution. Many of the group's members were women who identified as bisexual or lesbian including her longtime roommates, Dr. Louise Pearce and novelist I.A.R. Wylie, whom she lived with until her death. Throughout her career, she continued to advocate for improved public health policies and services, particularly for vulnerable populations. Dr. Baker was a trailblazer in the field of public health and her work helped to improve the lives of countless mothers and children.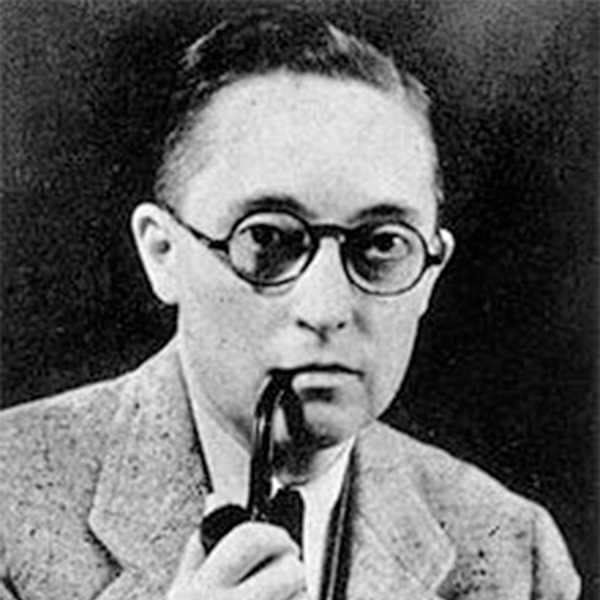 Alan L. Hart, MD
Alan L. Hart, MD (1890 – 1962) was a physician, radiologist, researcher and author. He was one of the first trans men in the United States to undergo an elective hysterectomy and lived the remainder of his life as a man. After Dr. Alan Hart graduated from the University of Oregon Medical School he was instrumental in the utilization of X-Ray technology in screening for tuberculosis. This screening saved thousands of lives, as tuberculosis was the leading fatal disease in the U.S. at the time. He later moved to Hartford, CT and earned his master's in public health from Yale University, and then served as the director of hospitalization and rehabilitation at the Connecticut State Tuberculosis Commission. He dedicated the rest of his career to tuberculosis research.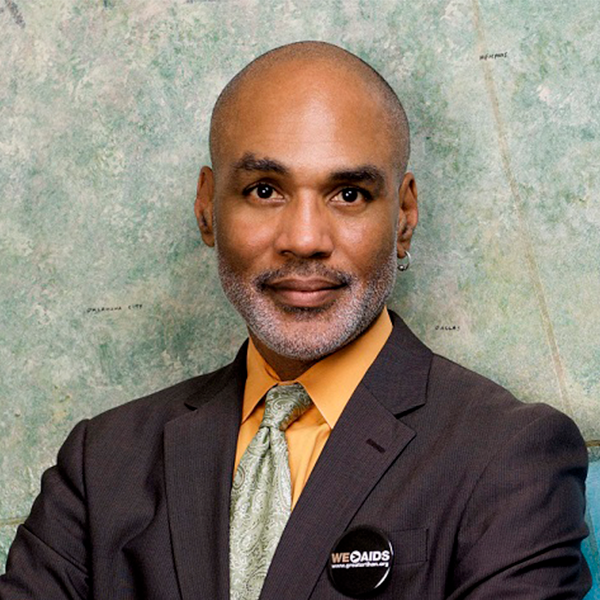 Phill Wilson
Phill Wilson (b 1956) is a globally-recognized educator, advocate, researcher, and HIV/AIDS activist. He spent much of his career working on the prevention and treatment of HIV/AIDS in Europe, sub-Saharan Africa, and Asia. In 1999 he founded the Black AIDS Institute (BAI), where he served as President and CEO until 2019. BAI is a think tank dedicated to ending the AIDS epidemic in the Black community. He is a founding member of multiple community-based organizations such as the National Black Lesbian and Gay Leadership Forum, the National Task Force on AIDS Prevention, the Chris Brownlie Hospice, the AIDS Healthcare Foundation, the National Minority AIDS Council, the Los Angeles County Gay Men of Color Consortium, and the CAEAR Coalition.
Kumu Hina Wong-Kalu
Kumu Hina Wong-Kalu (b 1972), also known as Kuma Hina, is a Kanaka Maoli (Native Hawaiian) teacher, cultural practitioner, and community leader. She is a māhū – a traditional third gender person who occupies "a place in the middle" between male and female, as well as a modern transgender woman. Kuma Hina received her Bachelor of Arts in Education from the University of Hawaii at Manoa. She has been a teacher for over 20 years and is currently the lead cultural specialist at Halau Lokahi Public Charter School, an award-winning Native Hawaiian culture-based school in Honolulu. In addition to her work as a teacher and cultural practitioner, Kumu Hina is also an active community leader. She is a founding member of the Hawaii Pride and was recently appointed to the Honolulu Police Commission by Mayor Kirk Caldwell. Kumu Hina is also the founder and executive director of the Native Hawaiian Leadership Alliance, a non-profit organization that provides leadership development opportunities for Native Hawaiians.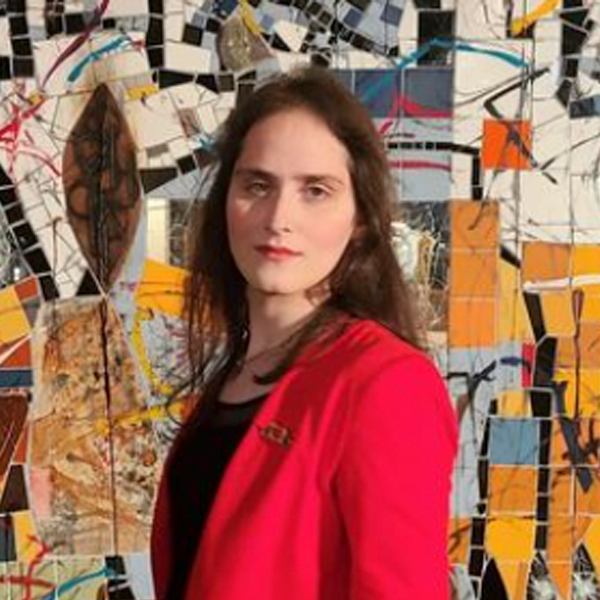 Abby Stein
Abby Stein (b. 1991) is a Jewish educator, author, speaker, and activist. She is the founder of the first online school for transgender women, the Transorthodoxy Academy. Abby is also the author of the best-selling book, 'Becoming Eve: My Journey from Ultra-Orthodox Rabbi to Transgender Woman.' In 2016, Abby was named by The Jewish Week as one of the "36 Under 36" young Jews who are inspiring change in the world. In 2018 she was awarded the Pride Award by the Brooklyn Borough President. She studied gender studies and political science at Columbia University in New York City. She has been featured in numerous media outlets, including New York Times, New York Post, Wall Street Journal, New York Magazine, Jewish Daily Forward, Daily Mail, NBC, Vogue, Instyle, and more, as well as live appearances on CNN, Fox News, HuffPost Live, ShowTime, NowThis, PopSugar and internationally Abby is a powerful voice for transgender rights and visibility, and her work is helping to create meaningful change within the Orthodox Jewish community.
Goodside Health is committed to honoring diversity and promoting equity in the workplace and beyond.
About Goodside Health
Goodside Health is advancing the delivery of pediatric care by partnering with communities to provide access to physical health, mental health, and telehealth services at school, at home, and in the clinic. Relentless advocates for expanding access to care and promoting health equity, Goodside Health leverages a Whole-Child Approach to care and lives our mission of closing gaps in children's healthcare through innovation and execution. To learn more about Goodside Health, please visit www.goodsidehealth.com.
SOURCES:
https://www.whitehouse.gov/briefing-room/presidential-actions/2022/05/31/a-proclamation-on-lesbian-gay-bisexual-transgender-queer-and-intersex-pride-month-2022/
https://www.census.gov/newsroom/stories/lgbt-pride-month.html
https://www.encyclopedia.com/education/news-wires-white-papers-and-books/wilson-phill-1956
https://www.oregonencyclopedia.org/articles/hart_alan_1890_1962_/#.YpkUjfPMIy8
https://cfmedicine.nlm.nih.gov/physicians/biography_19.html
https://www.gtu.edu/events/rabbi-trans-activist-abby-stein
https://www.honolulumagazine.com/hawaii-documentary-kumu-hina-profiles-native-hawaiian-mahu-teacher/