AUSTIN, Texas — As Goodside Health continues to honor Women's History Month, we honor some of the outstanding women who are making an impact across the company.
Each of these amazing women deserves recognition for their invaluable contributions across all facets of the organization, from health care to business operations and everywhere between.
Nominated by their fellow team members, we are highlighting nine extraordinary women who are making an impact at Goodside Health.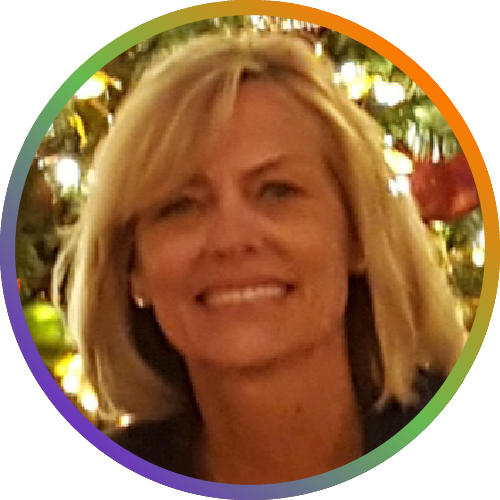 Debra Hyland
Office Manager, Urgent Care for Kids
What challenges have you faced in your career and how have you overcome them?
"Whenever I face a challenge in my career, I think about this well-known quote: 'A Great Attitude becomes a great mood, which becomes a great day, which becomes a great year, which becomes a great life.'"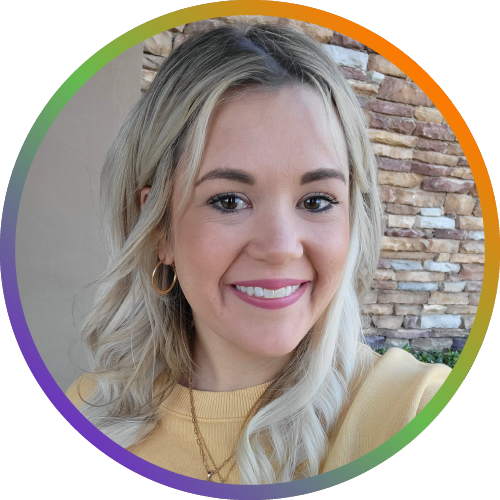 Devin Krueger, LVN
SchoolMed Engagement Coordinator, DFW
What advice would you give to the next generation of women?
"Don't be afraid to speak your mind. Your ideas or thoughts may be just the thing that is needed to change a certain issue or make things better. Go after your dreams and goals, and don't let anyone stop you along the way! You can do difficult things!"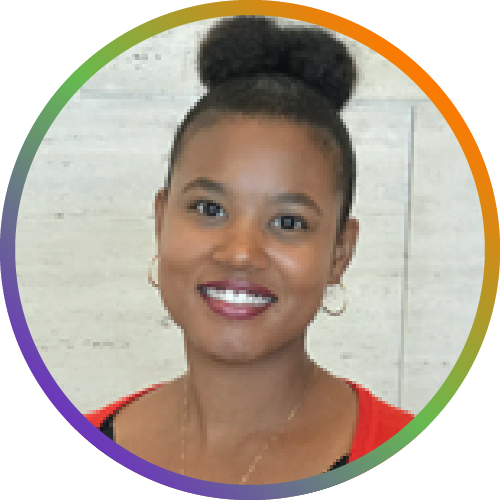 Hannah Hayes
Administrator, People Operations
What woman has most influenced you in your life and/or career?
"There are several incredible women that have influenced my life. Actress Angela Bassett has influenced me because of her commitment to every role she plays. Jamie Welch, our Vice President of People Operations, has influenced me because of her professional expertise and wealth of knowledge, yet she still has a passion for personal and professional growth. And finally, my daughter, Hallayah, for her dedication to doing what she loves and being genuinely herself no matter what."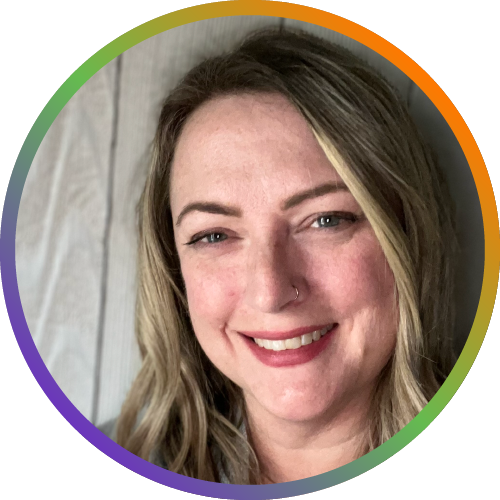 Jamie Welch
Vice President, People Operations
What challenges have you faced in your career and how have you overcome them?
"The most significant challenge I have faced in my career is getting out of my own way and learning how to advocate for myself. I have faced the uneasiness that sometimes comes with tough conversations. As my career has progressed, I've learned to be better at speaking up for myself — as well as for others. When I consider my past and the best path forward, I often ask myself, 'What choice would I make if I knew I wouldn't fail?' For me, the answer to that question gets me moving in the right direction.
Another challenge has been moving up in the HR profession from the very bottom. I started as a part-time file clerk in the HR department of a children's retail store. Now, I have been in HR for 27 years and have spent that time being mentored by others, learning, and advancing. There came a point in my career about 10 years ago when I realized I wasn't going to get where I wanted to go if I didn't have a college degree. So, I did it — while working full-time with three young children and my husband also working full time and running his own business on the side. It is never going to be 'the right time,' and it is never too late to start or to finish something that you've already started. Time will pass anyway — do something that you want to do."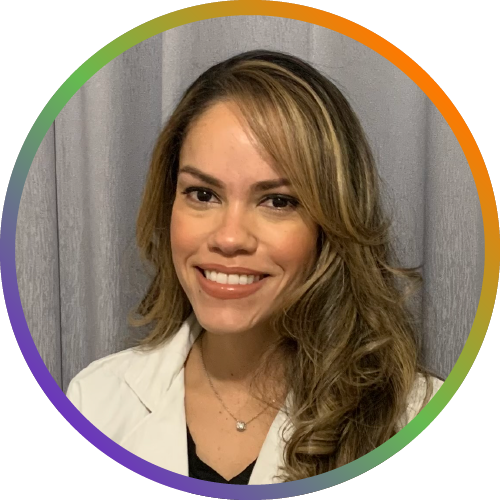 Julia Lowe, MSN, APRN, FNP-C
Regional Provider Lead
What woman has most influenced you in your life and/or career?
"I have been fortunate to have many amazing female influences in my life. From innovative, resourceful, and intelligent nurses to attending physicians, I have learned so much from the powerful women all around me. The most influential woman in my life is without a doubt my mother. My Mami did not have an opportunity to advance in her studies but encouraged her daughters to do so. She not only instilled in me a strong work ethic but showed me an unconditional love and caring nature that I try to carry with me not only as I care for my own children, but my patients as well. "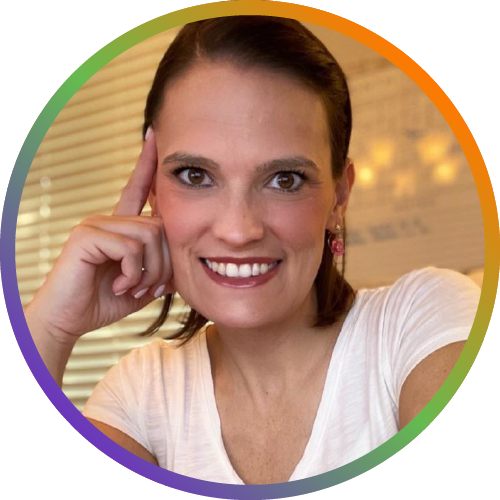 Lindsey Barnes
Vice President, Clinical Operations
What woman has most influenced you in your life and/or career?
"Given that I am a first-generation college graduate in my family, it probably goes without saying that the expectations for continuing education beyond high school were not set very high.
My grandmother, Milah, with whom I spent most of my childhood, is not only my best friend but has always been my biggest fan. Although she never made it through her own graduation from high school, she taught me more in life than anyone else. She was the strongest woman I've ever known. She showed me that it's okay to ask for help, but that you cannot wait until help arrives to get started on what needs to be done. She showed me that it's okay to fail, as long as your story doesn't end there.
When I was a senior in high school, Milah asked me what I was going to do with the rest of my life. I wasn't going to go to college, instead I was going to focus on building a family. She looked at me and said, 'That's the answer you give because you are basing your future on what others have said.'
'Think about this,' Milah added. 'If you actually believed in yourself the way that you believe in others, if you pushed yourself to be better the way that you push others to be better, and if you saw the potential in your own life that you strive to see in others, then what does that future self look like for you?'
I thought that version of myself would be unstoppable. That woman would succeed in everything she touched because that woman would not accept failure as a final stopping point. And that woman would strive to be the best in everything that she did.
That is the woman I strive to be every day."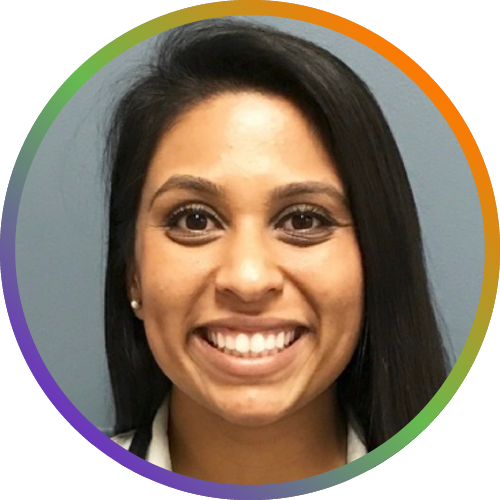 Niki Patel, PA-C
Physician Assistant, Urgent Care for Kids
What woman has most influenced you in your life and/or career?
"My Mom is my biggest cheerleader in life. She is my greatest influence on who I am today. She is an immigrant parent who moved to the United States when she was 18 years old. When she arrived here, she didn't have the financial means to continue her education.
Instead, she started working minimum wage jobs to help support her family. She was determined to make sure I received a great education. She worked various jobs throughout the years to put me through college. I am extremely grateful and thankful to my mom for having big dreams for me."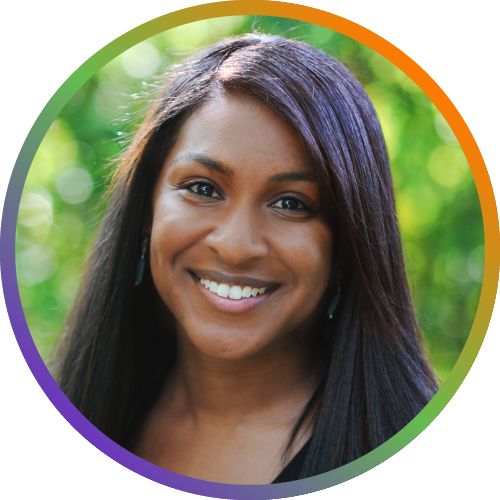 Pamela Dean
Director, Patient Navigation Center
What challenges have you faced in your career and how have you overcome them?
"A challenge that I have faced in my career would be finding my voice. At times, I shied away from speaking up or presenting my ideas in fear that they may not be good enough. With the help of others and continued self-growth in confidence (that I continue to strive for every day), I have pushed through those fears and realized my voice matters in all aspects."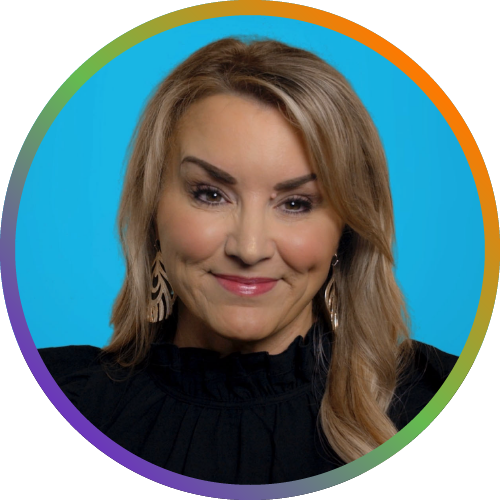 Tracy Spinner
Vice President, Education and Strategic Initiatives
What advice would you give to the next generation of women?
"To be tenacious. To be feisty. To push the mindset of 'we've always done it this way.' Growth comes from a place of being uncomfortable. Give yourself the space and grace to be 'messy,' make mistakes, fail forward, but do not give up. Keep pursuing what's good, just, and right."
Goodside Health is committed to honoring diversity and promoting equity in the workplace and beyond.
About Goodside Health
Goodside Health is advancing the delivery of pediatric care by partnering with communities to provide access to physical health, mental health, and telehealth services at school, at home, and in the clinic. Relentless advocates for expanding access to care and promoting health equity, Goodside Health leverages a Whole-Child Approach to care and lives our mission of closing gaps in children's healthcare through innovation and execution. To learn more about Goodside Health, please visit www.goodsidehealth.com.